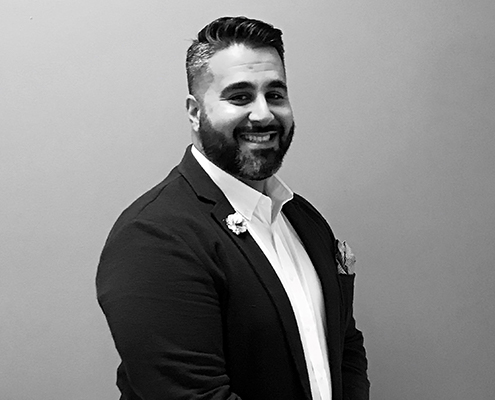 George J. Mavrookas
Founder, CEO
AGAPE Wellness Centers
View Bio
George's strong experience in business development, organizational leadership, human resource development, operations, project management, marketing and customer service are invaluable as the CEO of Agape Wellness Centers vision and mission. George is working diligently to change the paradigm in what we expect in a rehabilitation center and improving the overall quality of life with clients by truly taking a human interest in each individual client.
George is a seasoned business leader with the unique ability to lead, motivate and inspire excellence in multiple facets of business & life. His specialty lies in overseeing operations by delegating tasks efficiently & effectively to partners & co-workers. His proven success with revitalizing multiple businesses & spearheading start-up ventures has made him a highly regarded entrepreneur in the hospitality, real estate and marketing sectors for more than 15 years.
George graduated from Lynn University with a Bachelor's Degree in Business Administration & Finance and a Master's of Business Administration in Marketing. George's passion for serving others and aiding them through education and opportunities to achieve success for themselves is what sets him apart as a leader in the community.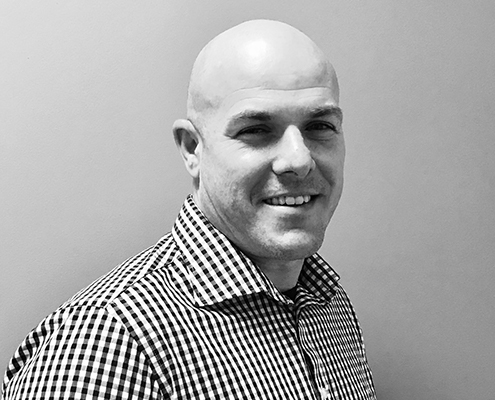 Benjamin Dobbs, AA Ord. Min. ICLC.
Executive Director, Life Coach, Ordained Minister
AGAPE Wellness Centers
View Bio
Benjamin is a versatile leader, a man of honor and courage with strength, who believes whole heartily in the connection with people by the power of love and family. The truth of faith is in when love has been given a chance, any person can overcome any fear, or obstacles in life, with inspiration and hope, then that belief will create all things to become possible. Benjamin brings years of professional experience in Ministry, Mental Health Services, Substance Abuse, Health and Wellness industries, while being known for taking companies to the next level of success within their respected industries. Benjamin follows the business model of people first, with a heart to serve others. Benjamin is involved with "Arms of Hope" a Non-Profit "Feeding the Community Program" for the disadvantage children and adults of the community, while developing a Non-Profit Substance Abuse Program for the same populations, and as worked in positions as a Safety Officer, Compliance Trainer, Director of Operations, Clinician, Business Development, Business Consultant for Start-ups, and Program Developer. As a Life Coach, Minister, and an Editor for the Global Journal of Addiction & Rehabilitation Medicine, he has the opportunities to empower people with encouragement, with a portfolio of speaking engagements in delivering messages with passion in promoting awareness with knowledge, and education on the following topics: Health and Wellness, Spirituality, Transformation, Homelessness, Addiction, Mental Health, Impacting the Youth and Society with community involvement.
The character qualities and abilities that he brings to his everyday walk of life, presents a product with his personal experience of developing a life of continual character transformation into a prosperous path, for the journey of life. Benjamin believes in continually developing the attributes of his character such as; finding the value in every person, strong communication skills, being passionate, consistent, and understanding, with provision to each of the needs to every person he comes in contact with. Benjamin conducts a strong work ethic, detail oriented in every task with integrity, and versatility. He has a strong desire and a passion to continually give back the tools that were provided to him to build a solid foundation for a successful prosperous life. Benjamin is a person always looking for new strategies and material, to develop innovated curriculums and concepts, leading to improve the results of success found within a person that has struggled through life or needs motivation to find purpose. He believes by supplying knowledge it will bring a new found hope to achieve the overcoming of the difficulties of life by seeking and finding the true purpose and meaning of life to Unite People for common purposes of helping and healing Humanity.
Education: Associates in Biblical Studies, Bachelors in Psychology Expected date 2018.
Stephanie Catalano L.C.S.W.
Clinical Director
AGAPE Wellness Centers
View Bio
Stephanie Catalano has a Bachelor of Science in Sociology from Florida State University and a Master of Social Work from Florida Atlantic University. She is a Licensed Clinical Social Worker, Motivational Speaker, and Published Author. She serves at Agape Wellness as Clinical Director, Therapist, and Group Facilitator.
Stephanie has over 5 years' experience providing care in substance abuse and dual diagnosis treatment, this includes providing therapy at all levels of care. In addition, she has worked with children and families in the Dependency System and at-risk youth.
Stephanie believes the most effective way to help an individual is through building a strong therapeutic alliance. She is committed to providing the best quality of care and prefers to focus on strengths and solutions to assist the individuals she has an opportunity to work with through their journey of healing and recovery. She believes in the power of love and connection and has a strong passion and desire to empower individuals as they work towards becoming aligned mentally, physically, and spiritually.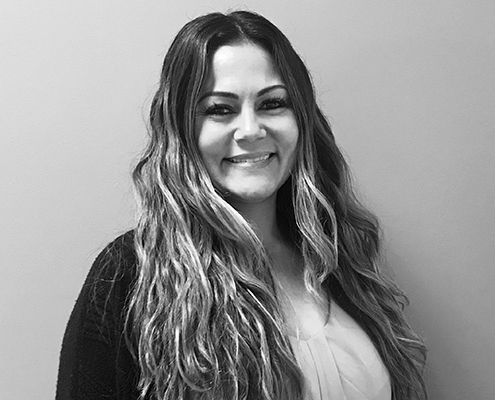 Monica Lomardo, MS, RMHCI
Primary Therapist
AGAPE Wellness Centers
View Bio
Monica holds a master of science degree in Counseling Psychology from Palm Beach Atlantic University. She has worked in drug and alcohol/dual diagnosis, as well as mental health treatment facilities in Palm Beach and Broward counties since 2014. Monica offers individual, family, trauma, faith-based and group therapy and serves as a primary therapist at Agape Wellness Center. Monica has been successful in working with clients who have had chronic difficulty achieving their goals, engaging in treatment and the therapeutic process by helping them understand themselves and the unresolved core issues that are the underlying forces driving their addiction. Monica works with clients to help them see what is keeping them stuck and prone to relapse, and perpetuating their emotional pain.  Monica is EMDR-trained and focuses on treating the emotional reactivity and dysregulation as a result of trauma. She is passionate about teaching individuals, couples, and families about the importance of healthy boundaries, negotiation, and assertiveness, as well as providing psycho-education on healthy versus unhealthy relationship dynamics and the warning signs of an emotionally destructive and/ or abusive relationship. Monica's mission is to be a truth-seeker and truth-teller and to help equip the world with the power of speech, truth, and compassion to self and others. Monica is married and is mother to two adult children, her daughter Natalia is currently a student at Florida Atlantic University, and her son Christian is a professional photographer in West Palm Beach. Monica has been involved with Rescue Upstream for the last 5 years, a non profit faith-based organization that focuses on bringing awareness to the issue of human trafficking and childhood sexual abuse. Monica also has a private practice in Boca Raton, Florida.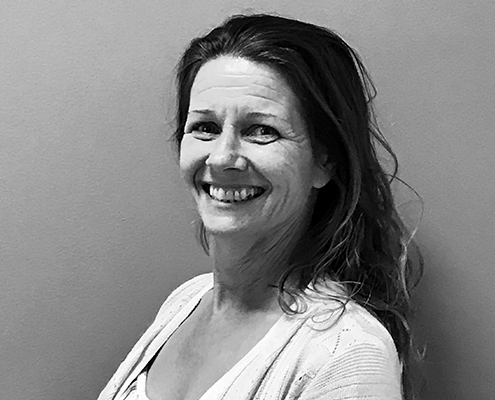 Shilo Georg, CAC, IRC-ADC, CCTP
Primary Therapist
AGAPE Wellness Centers
View Bio
Shilo M Georg, CAC, ICRC-ADC, CCTP
Member IATP (International Association of Trauma Professionals)
Shilo currently is a Certified Addiction Counselor, Internationally Certified Alcohol and Drug Counselor, and Certified Clinical Trauma Professional. She is currently completing her Bachelor's Degree in Psychology at Florida Atlantic University and then will be attending Hodges University to receive her Master's in Clinical Mental Health Counseling. Shilo has been working in the addiction field since 2011 and has held various positions in all different departments. Currently she is a Primary Therapist, focusing mainly on IOP clients. As a person in recovery, Shilo understand the struggles of addiction and is able to use both her education and personal experience to help clients in their journey to sobriety.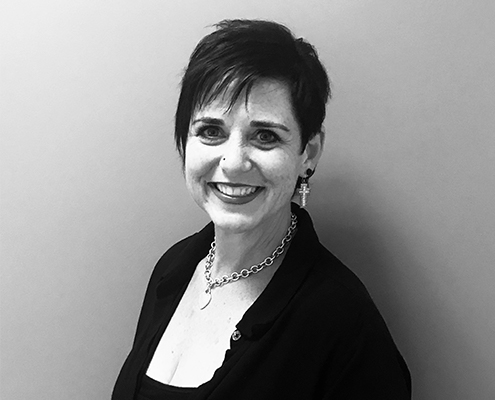 Samantha J. Vanderhoof
Client Care Manager
AGAPE Wellness Centers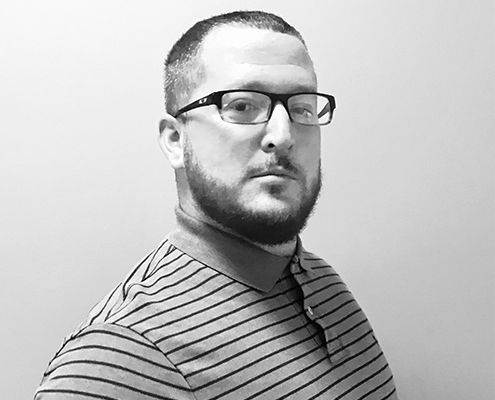 Joseph Giuliano
Director of Housing
AGAPE Wellness Centers
Steven Church
Director of Admissions
AGAPE Wellness Centers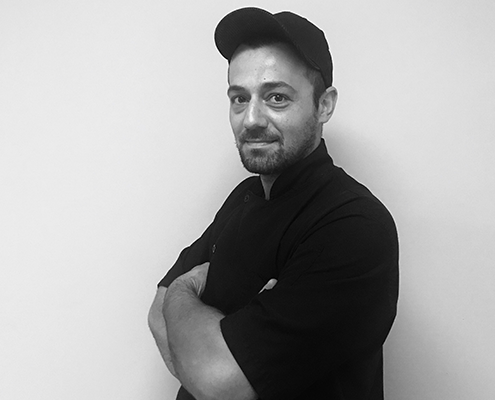 Chef Theodoris Lambidis
Executive Chef/Director of Culinary Services
AGAPE Wellness Centers